We work with an exceptional group of people and organizations. Our clients are leaders, and know that sustained growth is possible through greater access to audience and market intelligence, and the implementation of management techniques that promote thought leadership and informed business decisions. A relationship with Windward Catalyst allows them to optimize their brand's value in the eyes of stakeholders and establish competitive advantages in the markets they serve.
Stage at Which Clients First Engage
Windward Catalyst
2016 Engagements (%)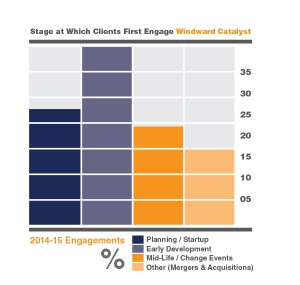 2016 Engagements (%)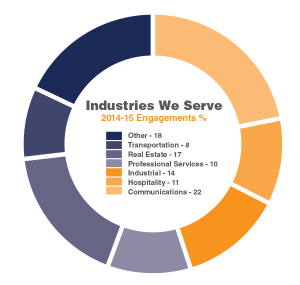 We invite you to learn more about some of our recent projects, and how an initial engagement with Windward Catalyst often leads to more extensive collaboration over time.